William Smead
Chief Executive Officer
Chief Investment Officer

Subscribe to the Missives Podcast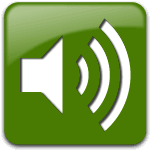 Click here to listen to this Missive
Dear Fellow Investors:
There are amazing financial and psychological rewards that can come from what we call Cult Stocks. At Smead Capital Management (SCM), we've decided to share a few insights about companies who have had great success for many years and get premium price earnings ratios in the process. Looking at what makes a Cult Stock could remind investors of what we believe really matters in the stock market.
To be a Cult Stock, a company first has to have a product and/or service which endears the customer to the company. This can range from improving your health (organic food, prescription pharmaceutical products, medical devices), feeding an addiction (food, drink, fashion), better technology (computers, software, phones, search engines), all the way to entertainment (movies, games, sports). The product and service must provoke passion among the customer base and a great deal of positive emotions need to connect with the company.
The second characteristic of a Cult Stock is a multi-year move up in the stock price with very short duration corrections. The longer we are in this business the more amazed we are at how much of the temporary esteem people have for a company is connected to how well the stock has done lately. If there is a special gift we have here at SCM, besides our Eight Investment Criteria for selecting common stocks, it is the ability to appreciate the wonderful economics of a company separate from the current trading in the common stock.
The third characteristic of a Cult Stock is great advertising, marketing and branding. "I'd like to teach the world to sing" and if I did, I could create a Cult Stock in the process.
A fourth characteristic is that customers get great value from the company. It could be the return policy, the taste of the coffee, the cleanliness and consistency of the restaurant or the low prices at the retailer could all be critical to the formation and maintenance of an investor Cult.
A key to long-term investing success can be buying great companies which normally have a strong Cult attached to them at a time when either industry circumstances or difficult stock market conditions temporarily allow you to buy at a reasonable or even depressed stock price. We believe some day we will look back at the cleansing of the economy and stock market from October of 2007 to March of 2009 and be incredibly thankful for all the potential Cult Stocks which were given discounted stock prices in the process.
Best Wishes,
William Smead
The information contained in this missive represents SCM's opinions, and should not be construed as personalized or individualized investment advice. Past performance is no guarantee of future results. The securities identified and described in this missive do not represent all of the securities purchased or recommended for our clients. It should not be assumed that investing in these securities was or will be profitable. A list of all recommendations made by Smead Capital Management with in the past twelve month period is available upon request.