William Smead
Chief Executive Officer
Chief Investment Officer

Subscribe to the Missives Podcast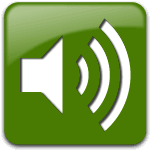 Click here to listen to this Missive
Dear Fellow Investors:
For decades marketing executives have struggled with foreign language translations. Finding a name in the foreign language which communicates your product or service can be problematic at best and offensive at worst. Kentucky Fried Chicken has been a big success in China, but their first attempt at the slogan, "finger lickin' good" came out meaning "eating your fingers off" in Chinese. On December 8th of 2010, China's largest online retailer went public in an explosive Initial Public Offering (IPO). They called the company Dangdang and we believe it perfectly explains where we are from a historical perspective in the global capital markets.
John Kenneth Galbraith wrote in his book, A Short History of Financial Euphoria, that speculative episodes are always built when "popular imagination settles on something seemingly new in the field of commerce or finance". Chinese capitalism and uninterrupted GDP growth in China are new from a historical perspective. In looking for a top of an episode of financial euphoria you watch the media, mergers, sentiment and IPOs. Today's rabid devotion to China's influence on worldwide capital markets makes it easy to compare the current circumstance to late 1999 and early 2000, right before the Tech Bubble burst.
The Internet was going to change our life and that was "new in commerce and finance". Therefore, investors felt that high prices and economic history didn't matter. The media fell in love with Silicon Valley, Time Warner merged with AOL, day-trading tech stocks became an obsession and Dotcom IPOs doubled the first day of trading.
In this episode, CNBC took an entourage of billionaires to China. Caterpillar recently announced a deal to buy Bucyrus International at 16 times its 2004 low share price. Speculative ownership of the commodities (Oil, Copper, Iron ore, etc.) used in China's infrastructure build out exceeded the 2008 commodity peak last week. Here is what the Wall Street Journal reported on Dec. 8th:
"Investors are holding their biggest positions on record in the commodities markets as prices surge and debate intensifies among U.S. regulators about whether to limit the amount that any one trader can bet in markets for energy, metals and agricultural products.
Hedge funds, pension funds and mutual funds dramatically ramped up their holdings in everything from oil and natural gas to silver, corn and wheat this year. In many cases, the number of contracts held for individual commodities now far exceeds the amount outstanding in mid-2008, the last time commodity markets were soaring to records and debate raged about whether excessive speculation was driving up prices.
Contracts held by investors have risen 12% this year through October and are 17% higher than June 2008, according to data from the Commodity Futures Trading Commission, the market regulator."
The CFTC is dealing with a more rabid speculative circumstance than it did when oil was over $140 per barrel and commodities were the most popular asset class. This should make commodity bulls very nervous.
Lastly on Wednesday Dec. 8th, we had the final part of the puzzle put in place by the IPOs of the You Tube of China (Youku) and the Amazon of China (Dangdang). After increasing the offering price more than expected these stock issues soared the first day (Youku more than doubled and Dangdang was up more than 80%). Youku traded at over 60 times sales on Friday, Dec. 10th (if you can believe the numbers that come out of China) and Dangdang traded at over 120 times earnings. It looks like eToys did back in 1999 when it went public at $20 per share and ended the first day of trading at $76 per share. They were liquidated in bankruptcy around March 7, 2001. Therefore, everything we would look for at the top of a speculative episode is in place with China. Media affection, a huge foolish merger, over-confident sentiment and smoking hot Initial Public Offerings of untested companies.
We looked up dang in the dictionary. It is a word used to express dissatisfaction or annoyance. Dang is used as a replacement for the word damn. All this is totally appropriate in our opinion. Investors who get caught trying to squeeze the last benefits out of a financial euphoria episode end up with loads of dissatisfaction. Folks who believed the internet would change their life saw their net worth damned in 2000-02 and we believe those chasing China's success will be no different.
Best Wishes,
William Smead
The information contained in this missive represents SCM's opinions, and should not be construed as personalized or individualized investment advice. Past performance is no guarantee of future results. Some of the securities identified and described in this missive are a sample of issuers being currently recommended for suitable clients as of the date of this missive and do not represent all of the securities purchased or recommended for our clients. It should not be assumed that investing in these securities was or will be profitable. A list of all recommendations made by Smead Capital Management with in the past twelve month period is available upon request.