William Smead
Chief Executive Officer
Chief Investment Officer

Subscribe to the Missives Podcast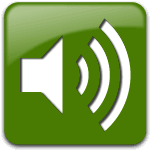 Click here to listen to this Missive
Dear Fellow Investors:
For a long-term multi-year bull market to exist in stocks in the US, a number of things need to fall into place. Since we at Smead Capital Management enjoy owning high quality large cap US equities for long holding periods and seek to find "Hall of Fame Companies", we would like to see a long bull run play out over the next 3-5 years. We thought it would be helpful to line up the current "ducks" to see if the markets have done what they need to do for this bull market to last for a long time.
Duck No. 1—Negative Sentiment
When this market sneezes, investors get a cold. A recent 7.5% pullback in the S&P 500 Index caused individual investor sentiment and professional investor sentiment to plunge. Mark Hulbert covered this in a column called "A mid-winter night's gloom" in which he showed that short-term professional market timer's had reduced their equity exposure in a short time by 45%. Both the Investor's Intelligence and American Association of Individual Investor's (AAII) surveys saw the number of bulls plummet and the number of bears or people looking for a correction soar.
Duck No. 2—Insider's Positive
The recent pullback in the market saw a big drop off in insider selling (Officers and Directors and Substantial Stockholders of public companies). When the Insider's are big sellers of dips, beware.
Duck No. 3—Favorable Supply and Demand for Shares
Every week another major acquisition announcement is made. Most are all cash (Terra Industries $4.1 billion) or mostly cash purchases (Berkshire Hathaway's buy of Burlington Northern). When shares of stock are bought out for cash, the supply of shares outstanding decline. Major stock buyback announcements have been fairly constant (Merck and Amgen in our stable are recent examples) and are being executed, wiping out more supply. In more normal times this supply elimination would be offset by Initial Public Offerings (IPO's) and Secondary Common Stock offerings. Ask any investment banker, IPO issuance is almost non-existent.
Duck No. 4—Massive Cash on the Sidelines
US households ($7 Trillion), Banks ($1.2 Trillion) And Non-Financial Corporations ($1.8 Trillion ) are holding record levels of cash on their balance sheets. When confidence comes back a significant piece of this amount will either participate in business growth or stock purchases.
Duck No. 5—Negative "Nabobs" have Credibility
Any two-bit economist or market strategist who foresaw the sub-prime meltdown is treated like a god/guru and like they have a crystal ball. They all say the same thing about the US economy in one way or another. The US has seen its best days and we are in for a long deleveraging phase. In their mind commodities and emerging markets are a better place to invest than the best companies in the world domiciled in the USA.
Duck No. 6—The Public Can't See the Ducks
We believe US household investors and many institutional investors are looking in the rearview mirror at the horrid decline of October 2007-March 2009 and can't see the ducks lined up. Remember, US households were net liquidators of US common stock last year.
We are very excited to own the companies which fit our eight criteria and look to enjoy the ride as we believe investors will slowly recognize that the "ducks are lined up".
Best Wishes,
William Smead
The information contained in this missive represents SCM's opinions, and should not be construed as personalized or individualized investment advice. Past performance is no guarantee of future results. Some of the securities identified and described in this missive are a sample of issuers being currently recommended for suitable clients as of the date of this missive and do not represent all of the securities purchased or recommended for our clients. It should not be assumed that investing in these securities was or will be profitable. A list of all recommendations made by Smead Capital Management with in the past twelve month period is available upon request.